VGL e-Sports has achieved to bring a Real-Time Economical System with tons of features provided for our e-Sports competitive community
Clubs participating to our e-Sports Tournaments and Leagues now they own their Virtual Budget and can use it via a beautiful dashboard which is very easy to use with the possibility to create:
A Real-Time Feed which you can
Manage your Clubs Financial

Buy - Sell Players on real time and notifications.
Sign contracts and pay the wages of your players.
Pay all the expenses of your clubs.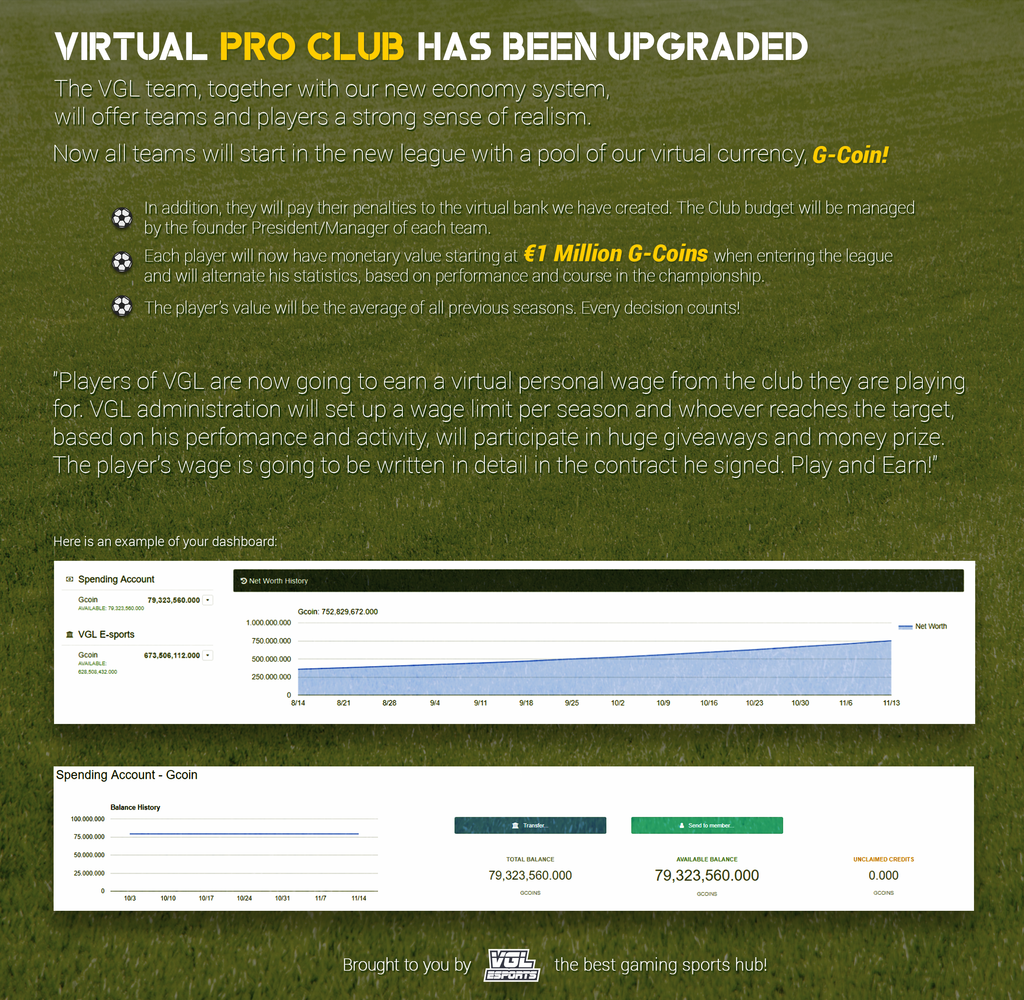 Brought to you by VGL e-Sports.